The Fan 4 took part in the Santa Clara Wine Passport Weekend.  We got a great deal for a limo from Garlic City limousine and we invited 10 friends to join us.  The first Winery we stopped at was Aver Family Winery followed by Martin Ranch, Solis and Sara Vineyards.
Our first stop was Aver Family. It always a pleasure to talk to John about hiswines. Aver Family had a band and they were pouring two of their wines; 2009 Family Album is a petite sirah blend, 2009 Hope is a Rhone style blend.  Hope is one of my favorites.  It has a fruity bouquet, flavors of black berry on the front, light tannins and a caramel finish.  If you like roses, you have to try theirs.
Our next stop was Martin Ranch.  Martin Ranch is only open on the third weekend of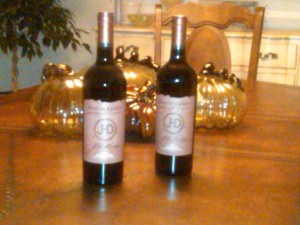 every month so, it was a treat to be able to taste some wines from their extensive list.    I favor red wines but I have to admit, their chardonnay got me all excited.  It is the perfect 50% from an oak barrel and 50% from a stainless steel barrel.  I bought a case of it.  I also liked their 2008 Sangiovese and J.D Hurley 2008 Zinfandel.  If you like Cabernet, they have six.  Ranging from their 2005 Estate Cabernet to the J.D Hurley 2008 Cabernet.  Martin Ranch wines are reasonably priced and a great value.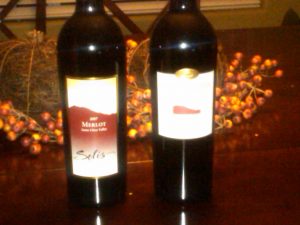 Then it was onto Solis.  Solis also has an extensive list of wines for sale.  Vic Vanni is one of the owners, along with his brother Michael, and he can usually be found around the winery and he is more than happy to talk to you about his wines.  They had a passport weekend special of a bottle of their 2007 Merlot and their 2009 Estate Sangiovese for $20.  That was a no brainer.  I stocked up.  If you like white wines, you will love their Fiano. Their Vino Roseo di Sangiovese 2011 is one of my favorites. For the passport weekend, they were serving sliders.  I paired that with their Sangiovese 2011 and it was delicious.  Solis wines are reasonably priced and a good addition to your wine closet.
Our last stop was Sarah's Vineyard.  I enjoyed their 2010 Pinot Noir Estate.  It is a light Pinot that is good for drinking on its own.  They also poured their 2008 Cote de Madrone.  Being a Rhone blend fan, I enjoyed the blend of Grenache, Syrah and Mourvedre with a hint of tobacco on the finish.
If you have never visited any of the wineries in Santa Clara County, may I suggest you start with these four.  There are a dozen other wineries that we will be talking about later, to give you an idea of what to expect.  Such as, Thomas Kruse.  The only winery I ever visited that paid ME to wine taste.  Thomas Kruse is a legend in the Valley and he enjoys everyone that visits his winery.  Fortino's.  Just a fun fun atmosphere  and enjoyable wines.  Bertha is awesome.
After your visit, send me an email and tell me what you thought.  Parting shout out to Ed, our driver from Garlic City Limousine.  Thank you Ed for hauling us around and lugging all of our wine purchases.