When I'm not drinking wine, I like to fill my glass with a good beer or tequila.  Saturday September 14th was the Morgan Hill brew  crawl.  There were 22 breweries pouring for this sold out event.  I met up with some of my beer enthusiast friends and spent a beautiful day beer tasting.  If you are a fan of craft beers, IPA's, pale ales and double bocks, I highly recommend this event.
Personally I am a fan of largers, pilsners and ales.  My favorites were Spaten, Stella Artois, Red Tail and Mendocino Brewing Company.  Unfortunately we were not able to get to all 22 before time ran out.  We took our time and enjoyed the event.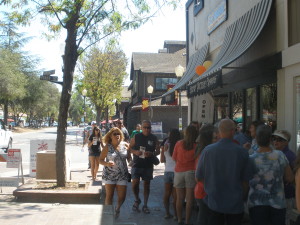 If you are not familiar with Morgan Hill, I invite you to check out  The Taste of Morgan Hill September 28th and 29th.