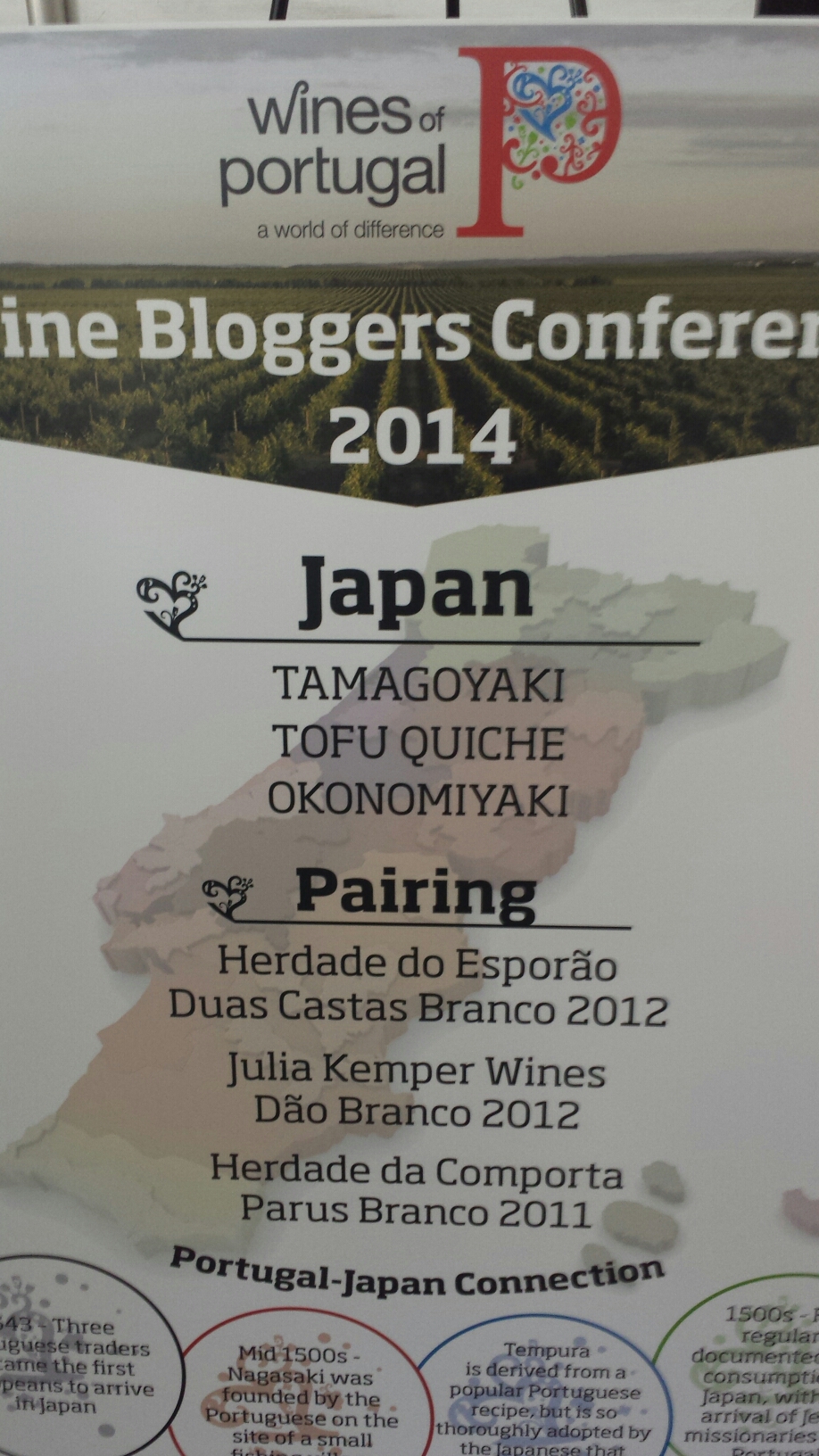 1100 hrs
Waaahoooo.  We have just landed in Santa Barbara for the 2014 Wine Bloggers conference.  Not wasting any time, we are starting out with wines from Portugal.  Herdade eo Esporao- Duas Castas Branco 2012 was my favodrite white.  Floral, fruity crisp.  More to follow.
1146 hrs
Just tasted Quinta do Romeu- Colheita Douro Tinto 2010 paired with a Brazilian Frittata.. OMG.. Great alone too.  Big fruit but lite with alcohol.
1400 speed blogging
Aridus vigionier. Born and raised in Wilcox Arizona.
Alta Maria 2012 Chardonnay. The neutral French Oak created a  lite buttery hint that does not overshadow the grape.  Velvet on the palate.
Fess Parker 2012 Viognier.  Yes, Fess Parker the actor.  If you are as old as Hill, you will remember him.  Ooh, nice and clean on the palate, fruit forward with hints of oak and caramel.
Terravant 2011 Chardonnay.  Monterey grapes. Classic Chardonnay.  Deep, rich. Complex.
Pacific Rim from Columbia Valley Wa.  Riesling. Owner is Nicolas Quilla created the sweetness meter called Riesling Rule.  This one was dry per the meter.
Urban Legend from Oaktown. 2011 Grenache Blanc.  Capay Valley grapes.  Fruity, dry.
1530 Wine Blends
Blind tasting of wine blends from around the world.  Excellant.
1700. Santa Barbara winery excursion
We got on the short bus for a mystery trip to an unknown winery for tasting and dinner.  We ended up at Melville winery.  Chad Melville gave us a tour.  Tasted some berries right off the vine. Then, we went into the tasting room and tasted 7 wineries.  My poor liver.
We tasted; Alma Rosa, Melville, Brewer-Clifton, Lafond, Zotovich, Carr, Ampelos,  and Babcock.
Saturday 0930 hours
First class of the day.  Business of wine.  Eye opening. Thank you Tim Hanni and Paul.