I have decided to challenge myself, this summer, to visit all the wineries along the Silverado trail.   I know i know.  It is an ambitious under taking, that will be limited by hours of operation and state DUI laws.  But I am up for the challenge.  I have no plan or order in mind.  My wine glass will be my guide.  I will keep it Short and sweet and try to help you decide if the winery is worth a visit or not.  The first three on this adventure, I believe,  are all worth a visit. Black Stallion and Darioush have beautiful tasting rooms. Darioush is modeled after an ancient Persian palace and all the stones were imported from Iran.  First stop, Black Stallion.
Black Stallion.  I did the all red tasting.  We started with the 2013 los carneros Pinot Noir. $35.
Black fruit and spice.  Aromas of black cherry.
2012 Napa Valley Merlot. Dark fruit and oak on the nose.  Silky black cherry on the tongue lite tannins. $40.
2012 Napa Valley  Syrah. Aromas of spice and blackberry.  Medium body wine with flavors of berry fruits and hints of vanillla. Nicely balanced. $40
2011 napa valley Cabernet sauvignon. Bold black fruit on the front incooperated into a medium bodied wine. A little dry for my tastes but still enjoyable.  $75.  Next stop Darioush.
Darioush. Darioush makes  20k cases a year.
The 2013 Signature Sauvignon Blanc. Tropical fruit flavor. Not overly sweet smooth  finish. $45.
2013 Signature Chardonnay.  Nice balance of fruit and oak. $45.
2012 Signature Cabernet Franc. Blueberry, black fruit flavors lite tannis. $62.
2012 Signature Shiraz. Full body white pepper and dark fruit. $74.
2012 Signature Cabernet Sauvignon. Dark fruit aromas of what is to come.  Well balanced full body dense black cherry with layers of  dried fig, tobacco  well balanced. $95.
2012  Capataz Malbec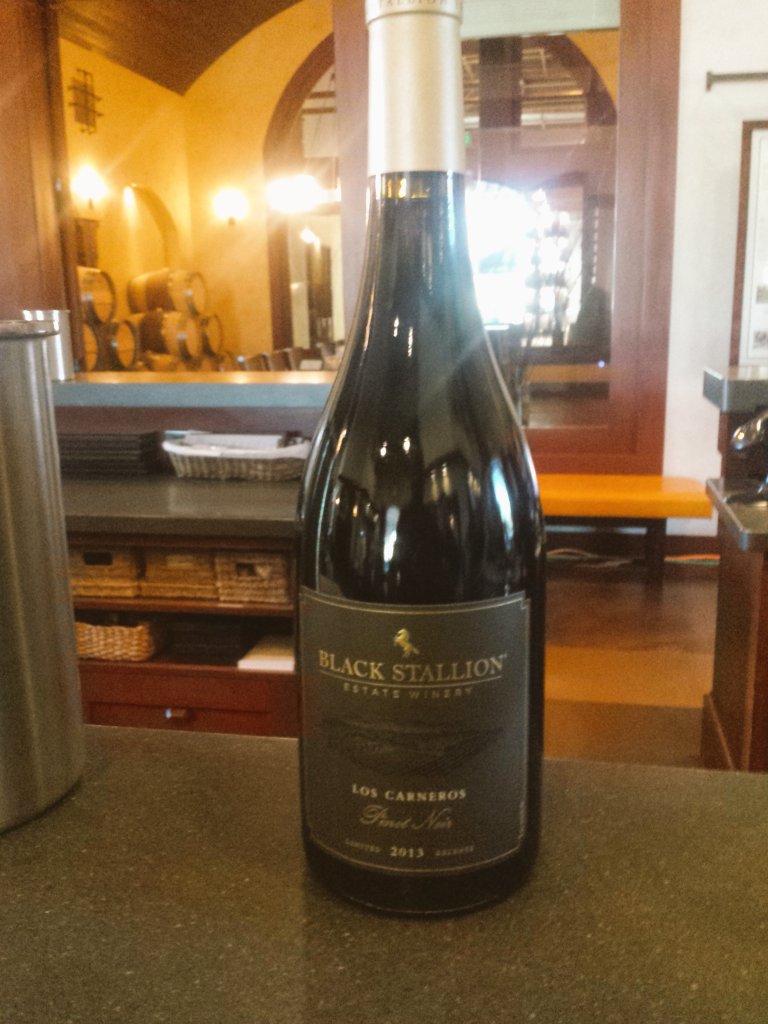 Blueberry and dark berry fruit. Smooth on the tongue and lingers on the finish. $36. I found the wines were well done.  Price point a little high.  Malbec was the  best value followed by sauvignon blanc.
Odette. This winery is owned by Plumpjack and our Lt. Governor Gavin Newsom is a part owner.
2012 Adaptation Chardonnay.  Citrus, tropical fruit lite oak. $32.
2012 Adaptation Cabernet. 78% cab 22% merlot. Hints of dark fruit, vanilla, coco. $46
2011 Cade Napa Valley Cab.88% cab, 5% petite verdot, 4% Malbec, 3% Merlot.  Rich. Cherry spice. $60
2012 Plumpjack Estate Cabernet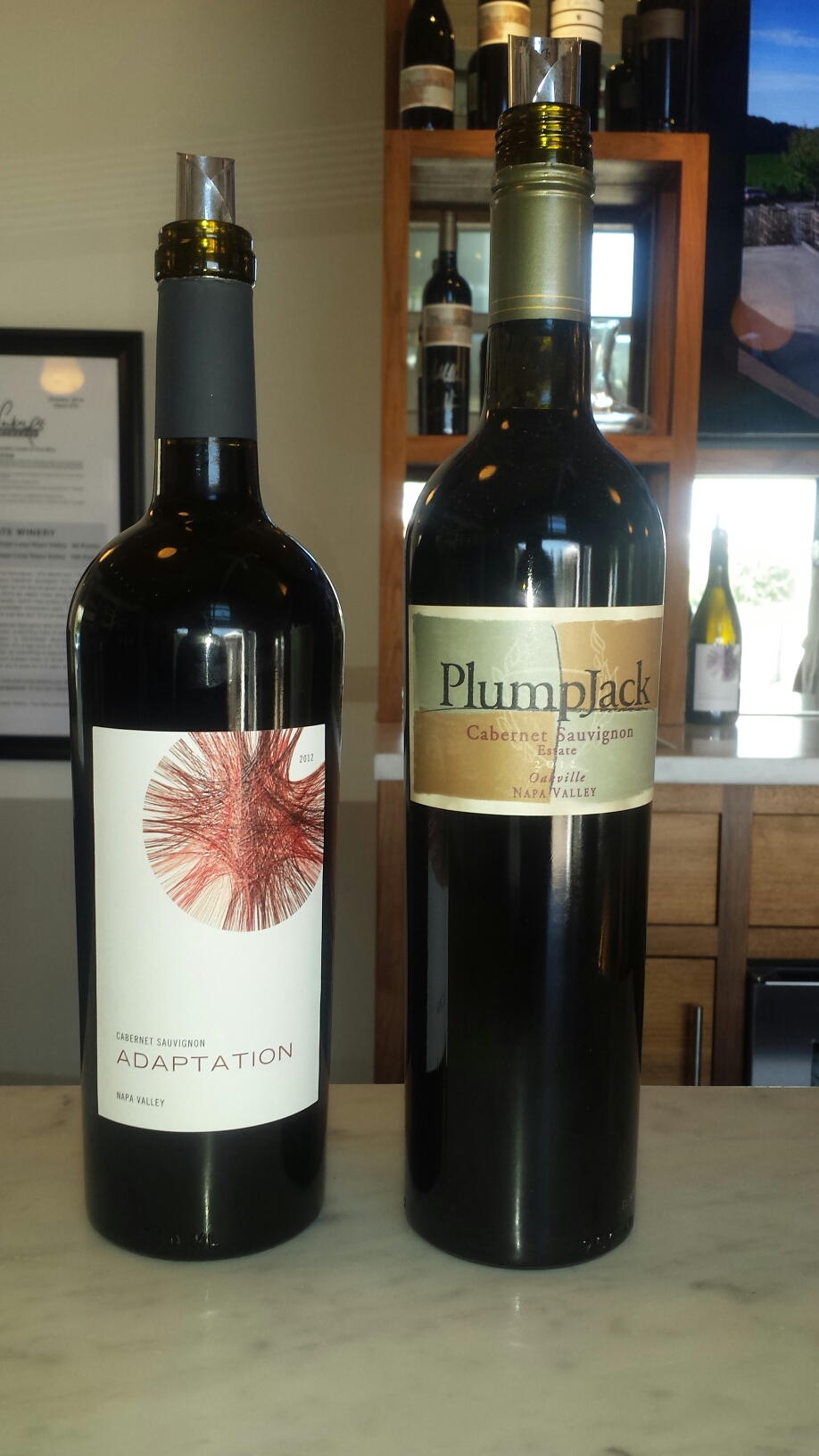 97% cab, 3% petite verdot. Very nice. Complex, well balanced. Dark fruits, vanillan silky smooth on the tongue. $104.
2012 Odette Estate Cabernet. 75% cab, 14% merlot, 11% cab franc. Black cherry, raspberries on the front. Black currant and spice on the finish.  $98. I lean more towards Rhone varietals and blends but I could not resist the 2012 Plumpjack Estate Cab.  It went home with me. It was a fun start to my 2015 Silverado Challenge.
Enjoy.